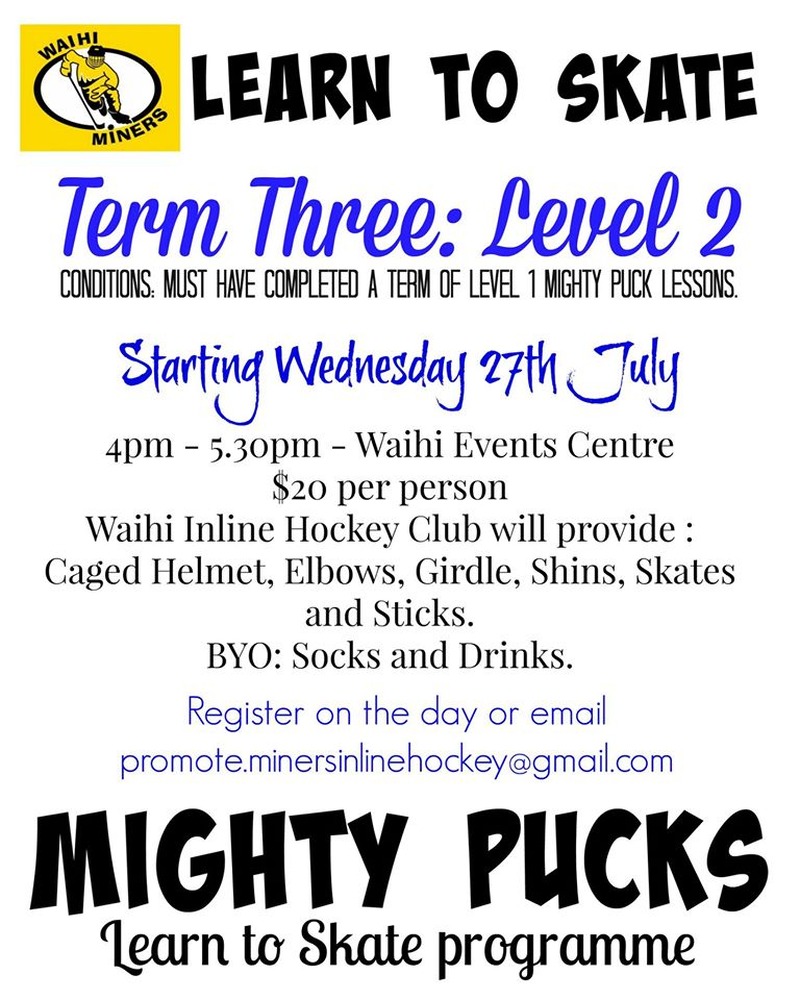 Mighty Pucks - Term 3 2016
Posted July 27, 2016 Learn to Skate
Term 3 Mighty Pucks is going to be a Level 2 course.
All Mighty Pucks participants must have completed a full term of Level 1 before being able to join the Level 2 course. Level 2 builds on what has been learnt during Level 1 and starts to incorporate some more basic aspects of Inline Hockey which will include some basic stick handling, passes and shooting. It also continues to build on the skating skills taught in Level 1.
As there is Sticks and Pucks involved, every participant must wear full protective gear as provided by the Waihi Inline Hockey Club (caged helmet, elbows, girdle, shins and skates).
This is NOT a learn to skate level.
Spaces are Limited.