Inline hockey equips players with a lot of body protection in order to prevent injury.
Skating Players
The basic compulsory gear includes:
Elbow Pads
Shin guards with knee-pads
Girdle (padded protective shorts)
Pelvic protector (box/cup)
Gloves
Helmet
Overpants
Playing Shirt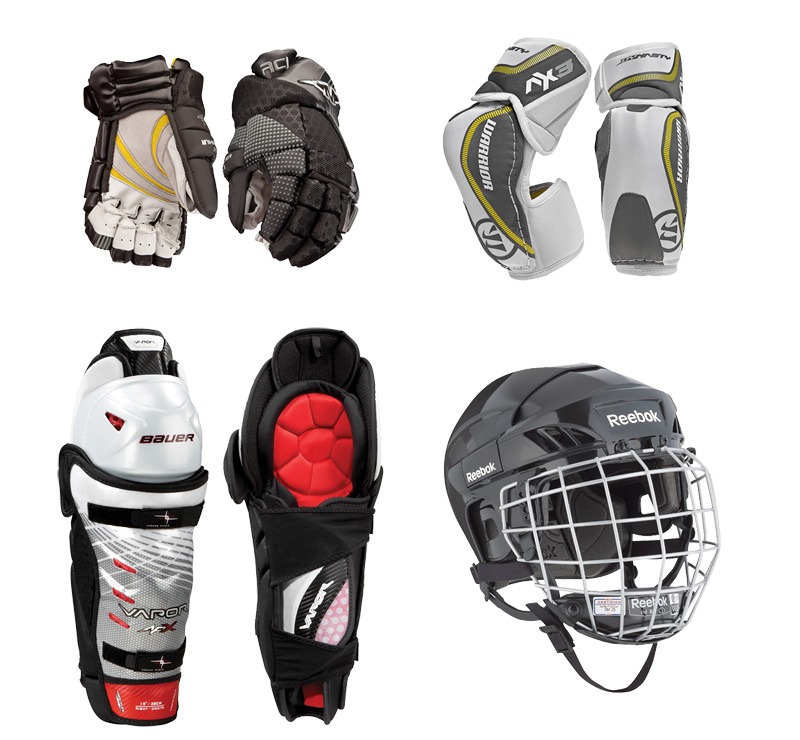 Photo above clockwise from top: gloves, elbow pads, shin guards, helmet.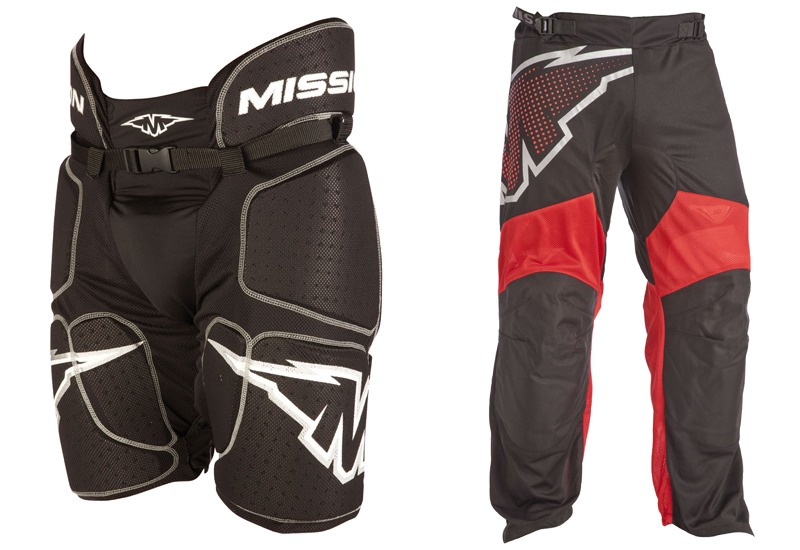 Photo above left to right: girdle (padded shorts), over pants.
Optional gear can included things like mouth-guards and shoulder pads.
Goalie Gear
The basic compulsory gear includes:
Goalie helmet
Throat protector / neck guard
Chest and arm protector
Blocker glove (for the hand holding the stick)
Catcher glove (for the non-stick holding hand)
Leg pads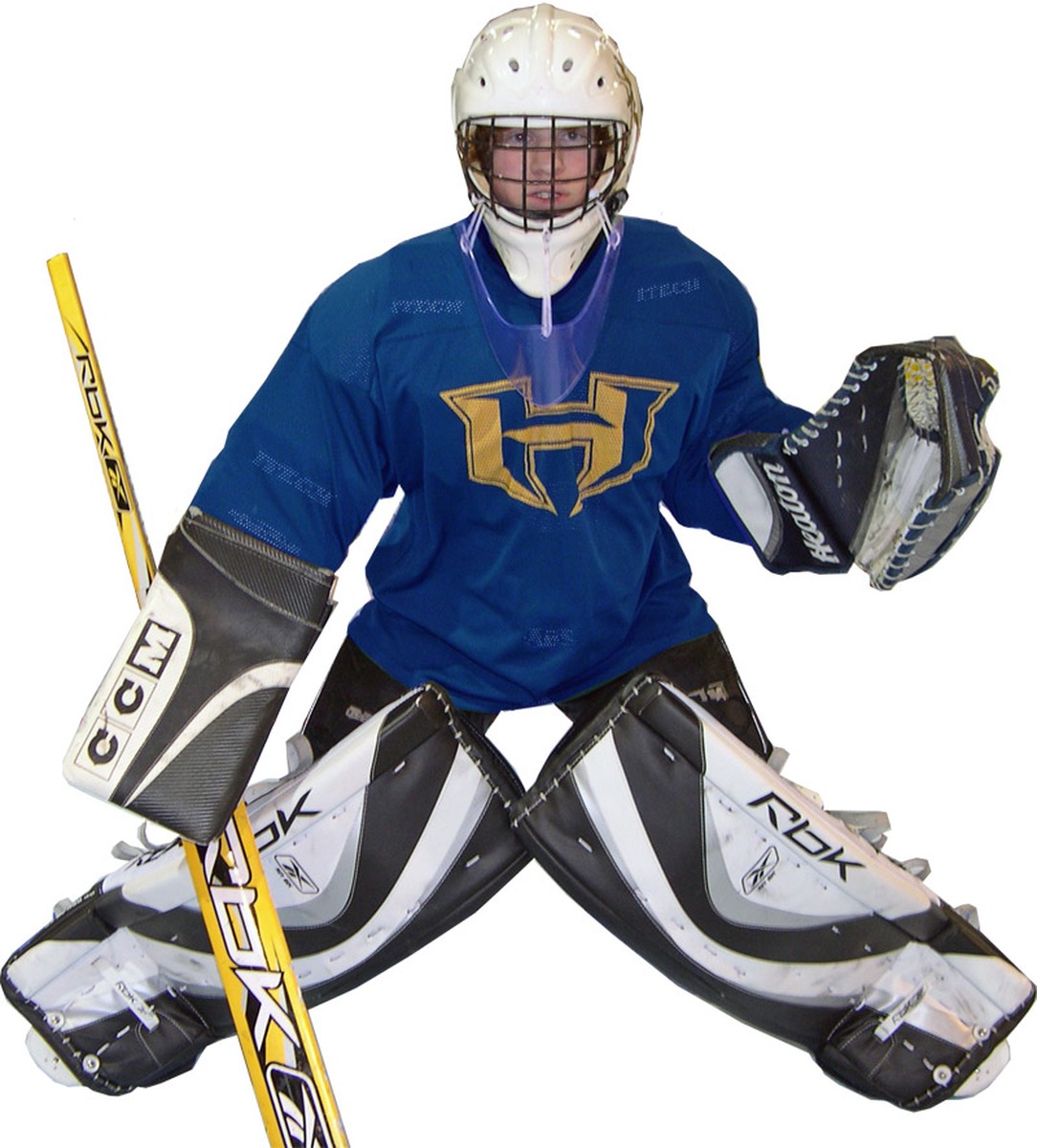 Learn more with Online Videos
There are some great videos online that discuss safety equipment and choosing the appropriate types and sizes. Take a look around but here's an example of a good place to start.