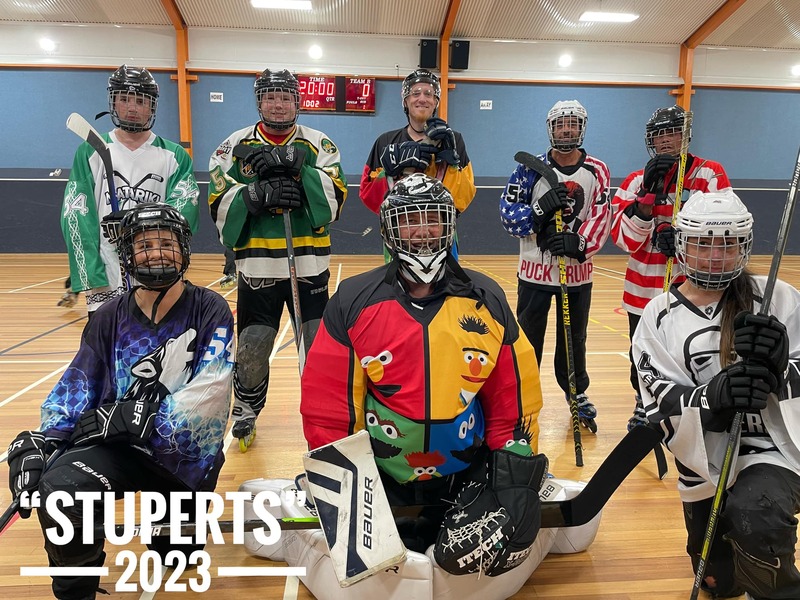 2023 Senior Social 3:3 Mixer TEAM appreciation
Posted November 04, 2023 Tournaments
Source: Waihi Miners FB Page
2023 brought in a number of NOVICE first time adult players … welcome to the sport we all love so much. It was great to see you all getting stuck in and learning over the last 2 days - great improvements were made and we hope you continue to play at some level (or come back specifically for our 2024 event).
Thanks to our returning players spread across the 5 teams with a welcomed first time appearance of the Whakatane Avalanche lads …. May your numbers continue to grow.
We had goalies being players and players being goalies with some hilarious results, parents playing on the same team as their kids and in one case, 1 family who had the roles of Goalies, player AND referee covered in a shift.
A penalty shootout & an impressive and unexpected bar-down shot from one of our own club players (💛🖤💛).
Some impressive goalie footwork and deflecting - even if it meant doing it upside down 🙃
Players setting up either their Novice players or the opposing teams novice player for a goal (or at least attempts on goal).
We even had a couple of lovely players rock the quads for one game. And of course some great hockey 🏒
While we weren't really keeping places, from number of games won:-
Migos -5
Pirates -4
Whakatane Avalanche -3
StuPERTS - 1 + draw
Mount Broncos -1
Paranormal Inactivity - draw
Thank you to everyone who came to play, be social and to all the families and supporters who attended this weekend.
Looking forward to 2024.