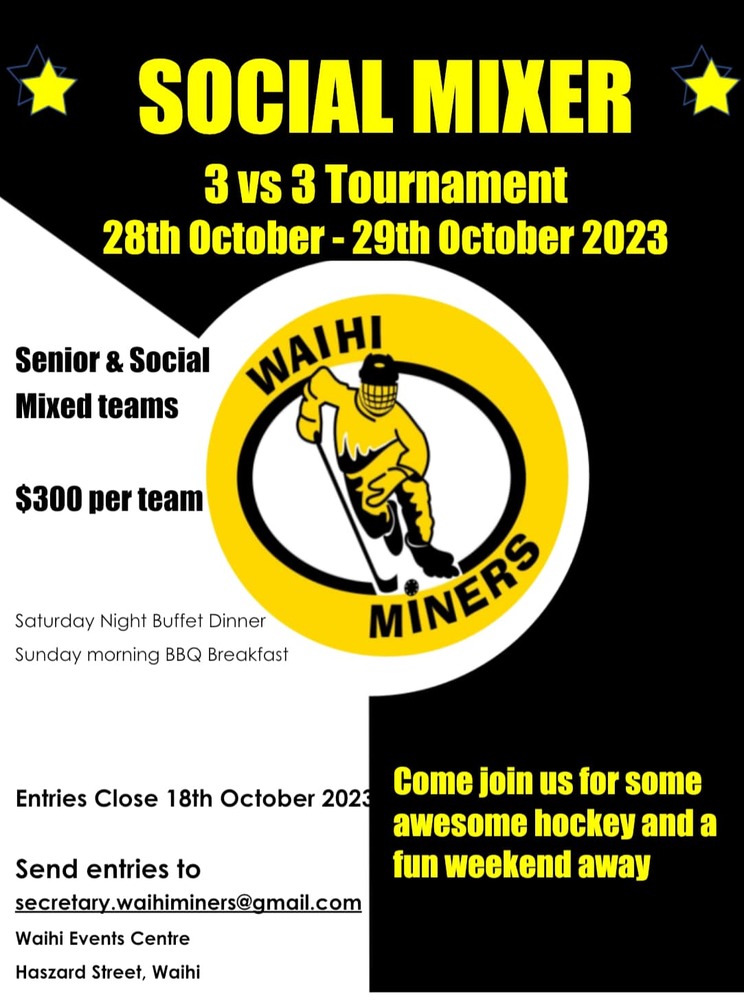 Miners 3 on 3 Social Mixer
Posted October 08, 2023 Tournaments
Come and join us for some awesome hockey and a fun weekend away!
Senior and Social mixed teams
Saturday night buffet dinner
Sunday morning BBQ breakfast.
Dates: 28 - 29 October 2023
Where: Waihi Events Centre, Haszard Street, Waihi.
Cost: $300 per team
Entry Form: https://forms.gle/B16Xvs6913epg4ft7
Contact: secretary.waihiminers@gmail.com
Entries close 18th October 2023.