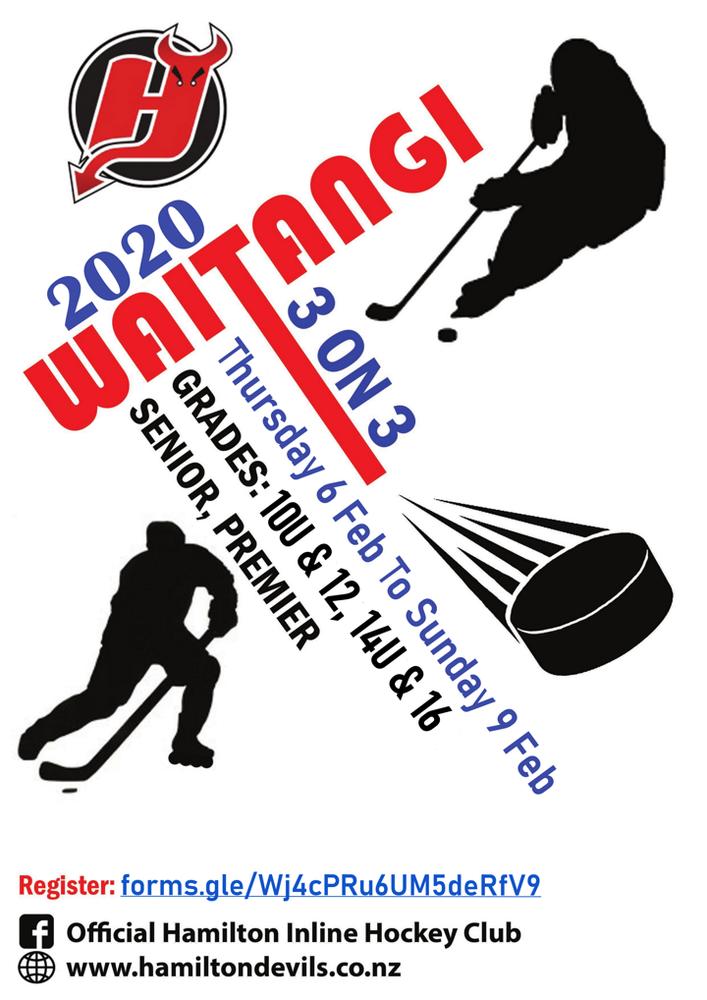 Waitangi Weekend 3 on 3 - DRAW
Posted January 30, 2020 Draws
From Hamilton Inline Hockey Club Management
Please find attached the draw, which is being released as the final version.
The Score bench roster will be released in the next few days. The Referee draw will be released to the referees by IHNZ Head Referee Andrew Kibblewhite. We have also provided a document of important information for you to read.
Each day the rink will be opened 30 minutes before the first game and closed 30 minutes after the last game.
The kitchen will be open during the weekend.
The Hamilton Inline Hockey Club are excited to host you and look forward to kicking off the 2020 hockey year with you all.
Ngaa mihi
Your Waitangi Organising Committee
Bonnie, Rochelle, Ra, Leticia and Hannah.