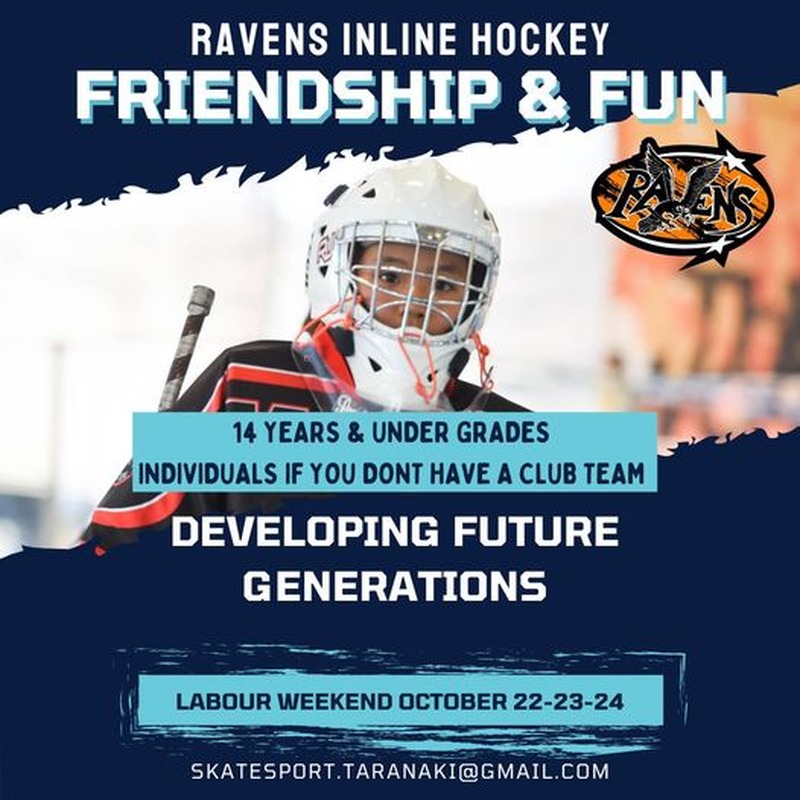 Ravens Friendship & Fun Event
Posted October 09, 2022 General News
WHEN: Labour Weekend, 22-23-24 October 2022
Ravens would love to host you in New Plymouth, continue on the friendships made at Nationals and during the season.
They have prepared some special activities, special awards and lots of excitement for you all.
Ravens Inline Hockey are still taking entries for their Friendship & Fun Event Developing Future Generations, being held over Labour Weekend in New Plymouth. This will be an exciting tournament for all skill levels. Do you have any players that could not attend Nationals? Or beginners needing game experience.?
The club looks forward to providing an exciting event catering to grades covering 14U / 12U / 10U / JW over the three days of the long weekend.
Please follow the link below for entry details
https://forms.gle/pxuf3YgNEDrWHC5f9