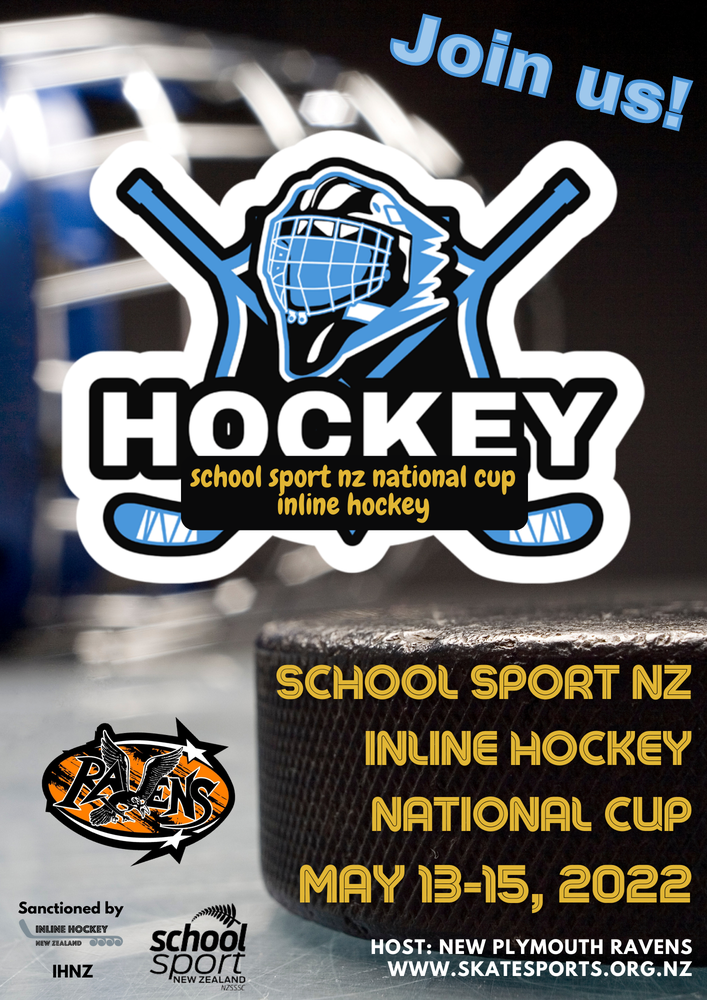 NZ Secondary School Inline Hockey Cup 2022
Posted March 28, 2022 General News
Dates: May 13-15, 2022
Venue: New Plymouth
New Plymouth Ravens are hosting the NZ Secondary School Inline Hockey Cup in May 2022.
Expression of Interest is needed by April 8th. Formal school roster sign-off forms will be circulated to all those completing the expression form.
https://forms.gle/uVRqmqCAcQMxDP7S6
In relation to event notice and covid protocols, we are just waiting on the new announcements in early April to finalise the planning. Suffice it to say that the rules expected will only help us host this event once again in Taranaki.
Years 7 and 8 can be involved if these grades are incorporated into a high school or college. We can also accept division 2 composite teams if the rule changes regarding covid allow players to form teams from different schools.