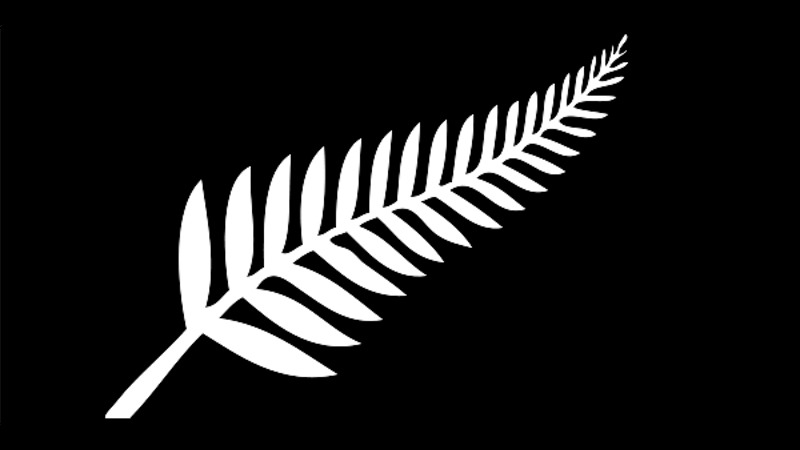 Local Inline Hockey Players Represent New Zealand
Posted July 08, 2015 Tournaments Awards & Recognition
Eight Waihi Miners Inline Hockey players received an early 2014 Christmas present by being selected for New Zealand Inline Hockey teams to play in the 2015 Oceania Tournament to be hosted in Moe, Victoria, Australia during April. Players were informed in December after attending trials in New Plymouth in October 2014.
Those who were selected to represent New Zealand in the following team grades are as follows:New Zealand Under 12's Toby Grindlay (Goalie), New Zealand Under 14 Junior Women's, Katie Lovell and Jamie Mudford, New Zealand Under 14's, Joeb Ibbotson, New Zealand Under 17's, Zane Cleary, Johnnie Andrews-Nye and Caleb Ibbotson (Goalie) and the New Zealand Vet's, Luke Burgess (Goalie). Toby Grindlay described hearing the news as "amazing". Having being selected in 2014 for the Central Region Oceania team, this was Toby's first selection for a New Zealand team.
Weekend team trainings were held in various venues around the North Island to prepare for the Oceania Tournament with Katie Lovell and Jamie Mudford travelling to Levin twice to train with the New Zealand Under 14 Junior Women's team. While a great bonding experience as the team previously played against each other during 2014, there was also a lot of hard work involved with full day training sessions designed to challenge but also bring the team together as a unit. On top of attending the New Zealand team trainings and the Waihi Miners team trainings, each of the players also worked on their own individual training sessions leading up to the Tournament. Joeb Ibbotson worked on his cardio and general fitness by running and biking. Johnnie Andrew-Nye has been working hard during the past 12 months leading up to the Oceania tournament with daily hockey specific workouts ranging from shooting techniques, hill sprints and weight training to increase his overall fitness and skills for Inline Hockey.
The Waihi Miners Inline Hockey Club travelled to Auckland and competed in the 2015 Bauer Cup over the Easter long weekend. Many of the New Zealand Representatives left for Australia the day after the Bauer Tournament including most of those from the Waihi Miners Inline Hockey Club. For some, as this was the first time being selected into a New Zealand team, their families travelled over to Australia with them to share in the experience to watch their family members play international Inline Hockey.
Arriving in Moe, the teams were greeted by representatives from the New Zealand Inline Hockey Association (NZIHA) who had travelled prior to set up the accommodation, travel, training schedules and to prepare for the 4 days of non stop games. A tradition in Inline Hockey is to kit the "Rookies" out in outrageous outfits and to complete some "dares". Rookie treatment included parading around the venue while dressed as a hula girl, wearing clown outfits and doing a lap on the rink. A number of Waihi Miners players all participated in their Rookie dares with good humour while creating some lasting memories.
The Athlete's Parade was held on Thursday 9th April and as each team was walked onto the rink, the players names were announced to the rink. For some this was a very defining and proud moment hearing their name being announced during the ceremony.
During the four days of games, Australia had an official web site that was updated regularly with the scores. Luckily for the Waihi Miners Inline Hockey Club, Simon Lovell was over in Moe providing real-time game commentary, photos and videos via the Waihi Miners Facebook page. Many friends and family here in New Zealand were thankful for the continuous and exciting updates as to how the teams were playing. For some their hard work, dedication and training paid off in winning their games against Australia. There was some amazing hockey played with some very close results.
New Zealand Team's Tournament results as follows:
First place: New Zealand Junior Women's and New Zealand Under 14 team's.
Second Place: New Zealand Under 12's, New Zealand Under 17's and New Zealand Vet's.
Australia claimed the Oceania Cup back from New Zealand from the previous year.
A highlight of the Tournament for NZ Under 17 Goalie Caleb Ibbotson was being the goalie in the game that New Zealand won against Australia. Despite having represented New Zealand three times before, being picked for this years New Zealand team was "wickedly exciting as well as feeling totally proud of his team and his hard work".
After the closing ceremony a number of players swapped their spare Players Jerseys as a souvenir to bring home. Being able to proudly display not only their New Zealand Player Jersey but also their rivals.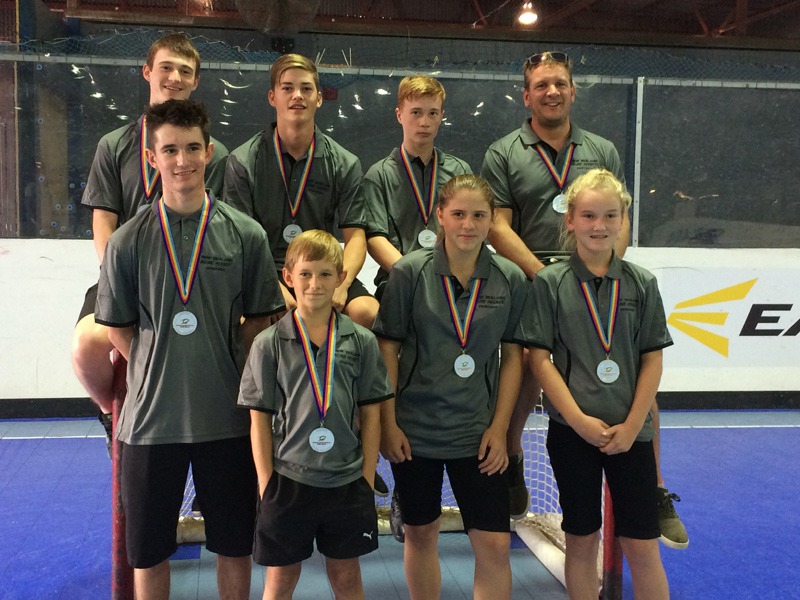 Photo Credit : Sally Grindlay.
Back row, left to right: Caleb Ibbotson (Goalie), Zane Cleary, Joeb Ibbotson & Luke Burgess (Goalie)
Front row, Left to right: Johnnie Andrews-Nye, Toby Grindlay (Goalie), Katie Lovell and Jamie Mudford.
Waihi is home to a growing number of Central Region and New Zealand Inline Hockey representative players and each year this number continues to expand. Already this year, Waihi Miners Under 12 player Matt Barakat has been asked to join the Inline Hockey team travelling to California, America to compete in the 2015 June NARCH tournament. Matt is travelling with the New Plymouth Ravens Club and is spending 12 days playing International Inline Hockey. The club congratulates Matt on his invitation and wishes him all the best.