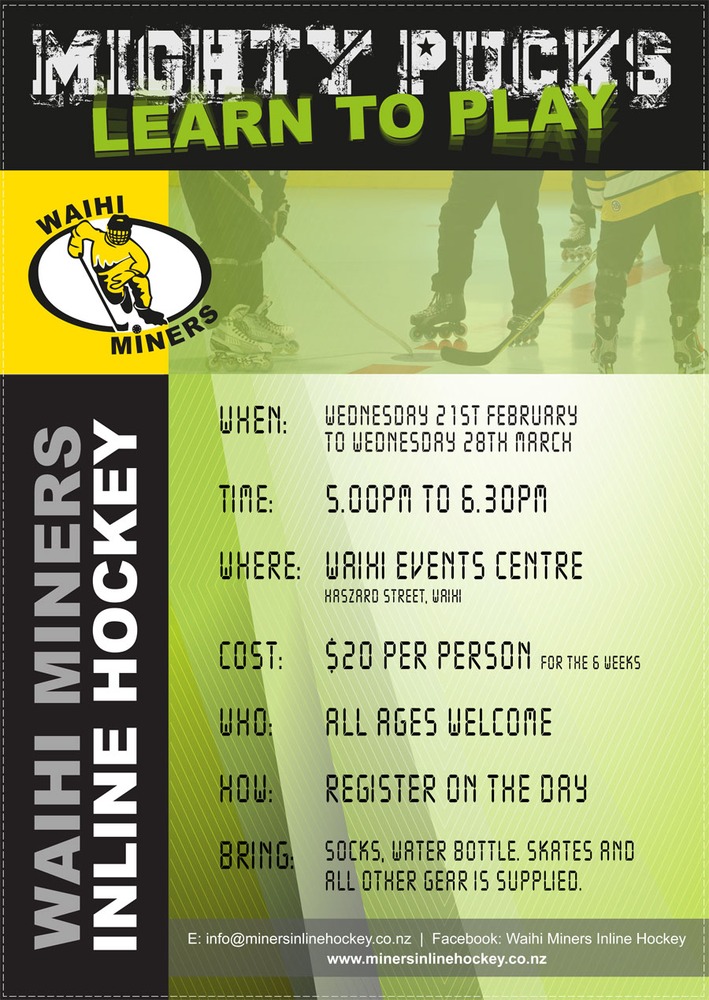 Coming Up In February & March...
Posted January 28, 2018 Learn to Skate General News
Learn to Play
When: Term 1 - 21st February to 28th March (6 weeks)
Cost: $20 per person
NOTE: The time is slightly later than originally advertised.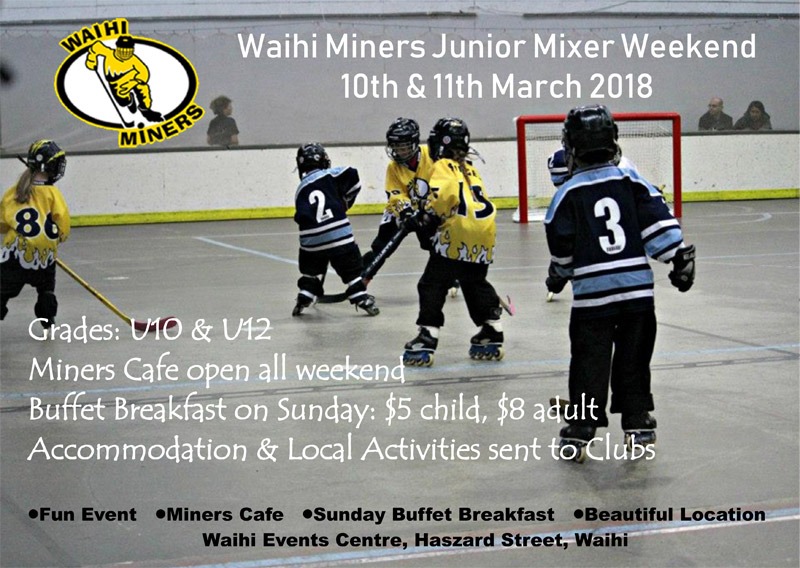 Waihi Junior Mixer Weekend 
When: 10th & 11th March
U10 & U12 grades.
Free entry for spectators.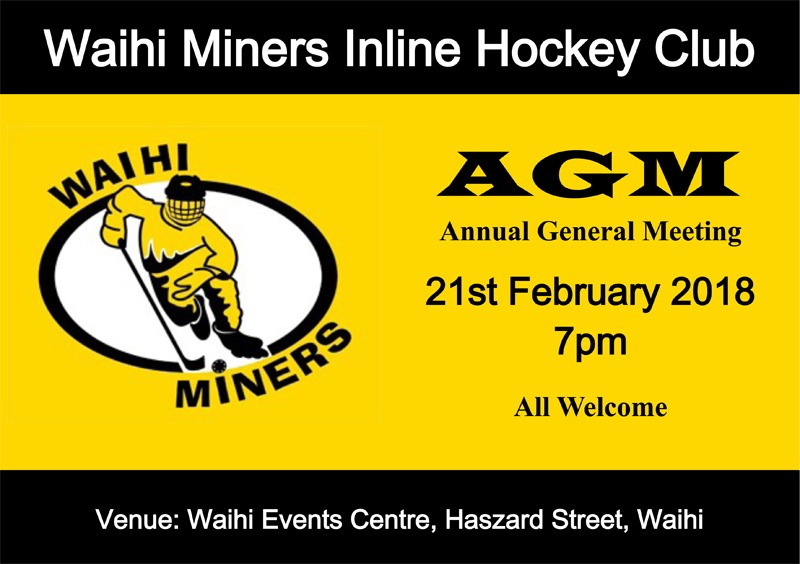 AGM
We will be reviewing our Strategic Plan (Long Term Plan) on the night of AGM using a SWOT Analysis. Members will be asked to provide feedback via a confidential SWOT Analysis. Your feedback is critical to determine the future direction of the club.
What is a SWOT Analysis?
Strengths - what do we do well as a club.
Weaknesses - areas we can improve as a club.
Opportunities - are there areas where we are missing out e.g. ways to increase membership, development initiatives for our members.
Threats - what external factors are impacting our club and could jeopardize our growth/success.
We need volunteers for the following positions in 2018:For full position descriptions please contact Michelle.
Skate Night Manager - coordinate duty teams, bank and reset the float each week, coordinate fun events e.g. Halloween and Christmas skate nights.
Equipment Manager - allocate gear as required, coordinate the stocktaking and cleaning of gear.
Committee Members - attend monthly meetings and help to manage the day-to-day operations of the club for the good of all members.
Public Relations - Advertise the club and events via Facebook, newspapers, schools etc.
Coaches - Plan and execute weekly training with a focus on the development of all players.
Managers - Manage the team and communicate regularly with player's and their caregivers.
If you're interested please email Michelle at burrs@slingshot.co.nz or ring/text on 027 269 3161.