Games Schedule for 2017
Below are the dates for games this year. Please note that you should double check dates with your managers if unsure.
Update: 30 May 2017
Download 2017 Central region Draw.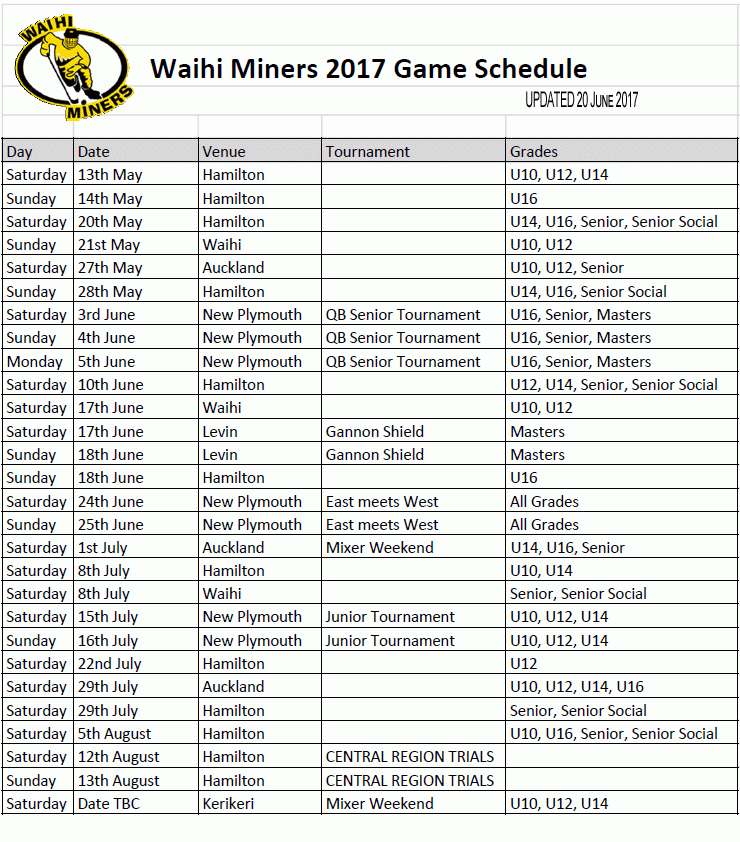 Notes:
* Auckland Mixer (1st/2nd July) teams will only be playing one day not both, but we are yet to find out which.
Other dates:
30th September to 8th October 2017 - New Plymouth - Nationals
21st to 23rd October 2017 - Auckland - Regionals